Yog Sadhan Ashram Services

"At Yog Sadhan Ashram, services are provided free of cost, to everyone without any discrimination on any grounds."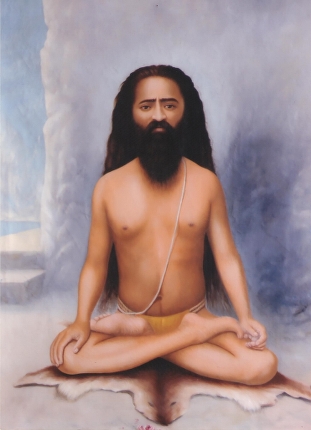 Yogeshwar Prabhu Shri Ram Lal Ji Maharaj
Yog Sadhan Ashram and its all branches offer genuine and ethical services for all kinds of Yoga which include the intellectual as well as physical practices, without any fee. Following is the list of services provides across Yog Sadhan Ashrams:
Daily Hatha Yoga and Raj Yoga training for all age groups.


Daily Counseling / Discussion on health and spiritual subjects.


Daily Geeta path and teachings.


Weekly Satsang (Sacred Gathering).


Weekly Preaching.


Weekly Ramayana Path.


Weekly Havan.


Monthly Sankranti Ceremony.


Religious Ceremonies pertaining to life milestones like Birthday, Mundan, Naamkaran & Wedding.


Festival celebration.


Yoga exhibitions.


To know more about timings of services, kindly visit the Schedule.
No fees of any kind is charged in the ashram.


Ladies are trained by ladies and gents by gents.


The students of the Yog Sadhan Ashram are divided into three categories:



Those who permanently live in Yog Sadhan Ashram and impart Yoga to other people. They utilize their time by serving the people who come in the ashram.


Those who learn yoga in the ashram during their vacation period and after that, return to their places and teach the same to others.


Those who benefit through Yoga.




Every person has to make the arrangement for his / her expenses in the ashram.


The sick people who want to get their diseases cured will have to stay in the ashram for at least one month. Those who want to attain the devotion and mental peace through yoga will have to stay in the ashram according to the guidelines of Guru ji (Chief-In-Charge).


Every person will have to make his / her day & night schedule or timetable according to the directions of Guru ji.


The sick person who is under treatment in Yog Sadhan Ashram, is not allowable to take any medicine from any other doctor or hakeem.


If any person performs any Yogic Kriya by watching others, he / she will himself / herself be responsible for the loss / gain. He thus will break the discipline of the ashram.


The person below the age of twenty years will be admitted only with the permission of his / her guardian.


The ladies should come in the Ashram along with their relatives and the old ladies should be accompanied by their guardian.


Whatever duties are assigned to any devotee in Yog Sadhan Ashram., he / she should perform the same according to the rules. He / she should not perform any new upasana / dharana without Guru jiís permission.